ABOUT US
Forest Grove Christian Learning Center is a non-profit community outreach of the Forest Grove Reformed Church. The program's directors, along with its staff of qualified teachers, are responsible for the daily operations of the center, which is governed by a Board of Directors who are members of the church.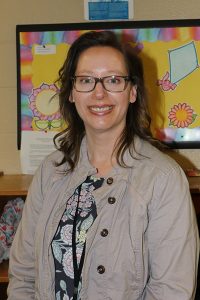 Director: Becky Belka, clc@forestgroverc.org
HOURS
OPEN Year Round! We are open from 6:30 a.m. to 6:00 p.m. A late fee of $5.00 per 15 minutes or portion thereof will be charged to parents after 6:00 p.m. or before 6:30 a.m. This fee will be added to your billing statement.
Please limit the amount of time your child is at the center to 11 hours per day or less. We are only licensed to care for children up to 11 hours a day.
CENTER CLOSINGS
The center will be closed the following holidays: New Years Day, Memorial Day, 4th of July, Labor Day, Thanksgiving, the Friday after Thanksgiving, and Christmas Day. We will also be closing at 4:00pm on Christmas Eve. You will be charged for these days. Occasionally, the holidays fall on the weekend so they are observed on Monday or Friday. If this happens and for this reason or any other reason we have 10 or less families scheduled for care, we will close and it will be charged as a holiday.
The center typically does not close for snow days or fog delays. If you need additional care during school closings or delays, you must call the center before you bring your child to be sure we have space available. We will provide care for school-age children during these days on a first call, first serve basis.
If the center, for any reason, is without power, heat, or water, we will call you ASAP in the morning and let you know we will be closed for the day. You will not be charged for care if we close first thing in the morning. If we lose power, heat, or water, during the day, the decision to close will be made by the director, taking into account, first, the welfare of the children. You will be expected to pick up your child within a reasonable amount of time after you are called by our staff, and you will be charged for that day.
ORGANIZATIONAL STRUCTURE
We have an open door policy, if there is a problem; we ask that you take it to the directors. If satisfaction is not found then, the problem can then be taken to a member of the board of directors.
Bill Veldhuizen
(616) 896-8450
Paul Veldhuizen
(616) 896-9753
Tracy Cravioto
(616) 617-9945
Jill Kortering
(616) 836-6136
Ashlee Clausen
616-293-2249
Brent Renkema
The U.S. Department of Agriculture prohibits discrimination against its customers, employees, and applicants for employment on the bases of race, color, national origin, age, disability, sex, gender identity, religion, reprisal, and where applicable, political beliefs, marital status, familial or parental status, sexual orientation, or all or part of an individual's income is derived from any public assistance program, or protected genetic information in employment or in any program or activity conducted or funded by the Department. (Not all prohibited bases will apply to all programs and/or employment activities.)
If you wish to file a Civil Rights program complaint of discrimination, complete the USDA Program Discrimination Complaint Form, found online at http://www.ascr.usda.gov/complaint_filing_cust.html, or at any USDA office, or call (866) 632-9992 to request the form. You may also write a letter containing all of the information requested in the form. Send your completed complaint form or letter to us by mail at U.S. Department of Agriculture, Director, Office of Adjudication, 1400 Independence Avenue, S.W., Washington, D.C. 20250-9410, by fax(202) 690-7442 or email at program.intake@usda.gov.
Individuals who are deaf, hard of hearing or have speech disabilities may contact USDA through the Federal Relay Service at (800) 877-8339; or (800) 845-6136 (Spanish). USDA is an equal opportunity provider and employer.